Weekly meal plan 4.25.11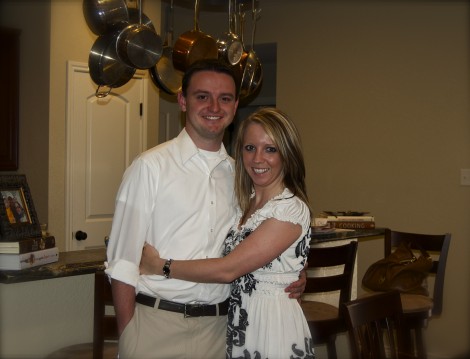 We had an excellent Easter weekend. Jace's family was in town so it was great getting everyone together for the first time in a long time. We are both blessed with the most amazing families and it always blows me away when we get all of any of the families into one room. I am blessed that I love my second family just as much as I love my first family.
Sunday was a roller coaster of a day. We started out the day saying bye to Jace's family VERY early then going back to bed. I miscalculated when I needed to get up and we were running very late for church. After a couple of other small annoying problems we finally made it there. Church turned out great we had 36 salvations and a fun Easter egg hunt for the kids. We went home and napped and when I woke up my mom called and said our family dog, Lucky, ran away from home. We all drove around looking for him and we pretty scared. Then mom got a call from a lady accross town saying she had Lucky and was bringing him home! He had a little adventure and was found almost across town. We spent the rest of the night lounging and doing odds and ends around the house. It was a little bumpy but all-in-all a wonderful Easter.
Here's this week's meal plan.
Tonight: beef fajita quesadillas and tex-mex rice
Tuesday: baked ziti (recipe to come)
Wednesday: not sure yet
Thursday: take out night
Friday: date night
Happy eating!